Wanderscapes:
Jorddyrkare i Jönköping
Observe
Nature Walk
Bondberget Naturreservat
(21/5/22)


<< back
OBSERVE is related to percibe. On this basis, we use our senses to notice and gather information about our environment while allowing us to connect our inner world with the surrounding world. For the workshop, I designed a 3.5 km-long route in Bondberget, a nature reserve close to Jönköping. Following the participatory model of the pedagogical Swedish method of Studiecirkel — a temporary community of people that learn together —, I articulated the walk in five stages, each related to one sense, where participants were invited to 'feel' the environment and learn from it.
The walking workshop started at ÖK Kolonilott, an gardening initiative by Österängens Konsthall that aims to build a growers community among residents, volunteers and other non-profit forces. After a short presentation of the activity, I gave a labyrinth-designed "route-map" to the participants with procedure instructions. Inspired by permacultural ideas, I focused on the feelings generated for the environment in each sense/stage.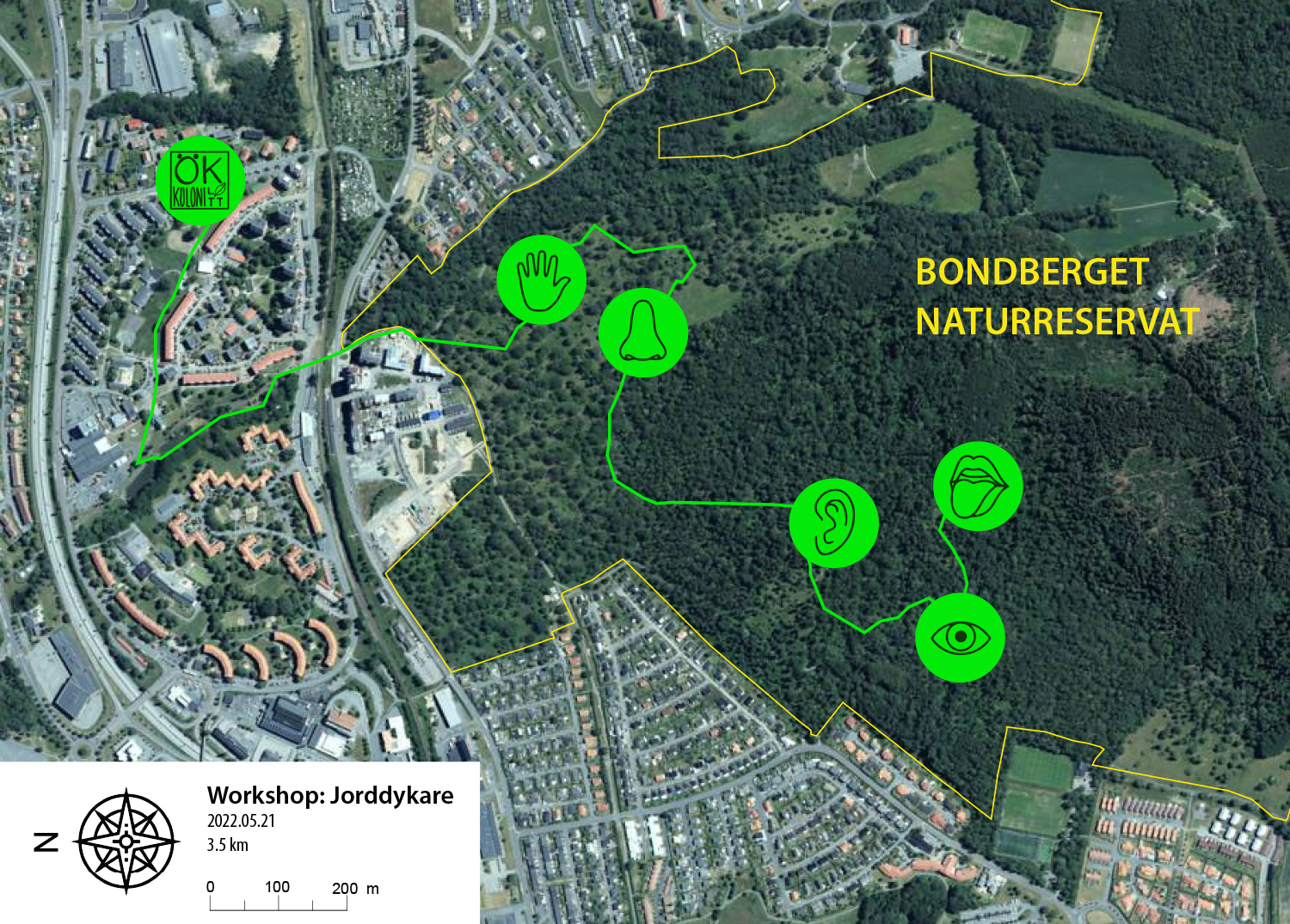 THE POWER OF CARESSES
LINKED TO MEMORY
CONNECTS YOU WITH THE EMOTIONS
THE MOST APPRECIATED
A HEALTHY PLEASURE
"Touch is far more essential than our other senses. … It's ten times stronger than verbal or emotional contact."
Saul M Schanberg, neuroscientist
"Smell is a potent wizard that transports you across thousands of miles and all the years you have lived."
Helen Keller, writer.
"Listening is not the same as hearing and hearing is not the same as listening."
Pauline Oliveros, composer
"What we see depends mainly on what we look for."
John Lubbock, scientist.
"For some reason, food tastes better when it's somebody's treat."
Popular saying.
On the way, participants touched centuries-old oak trees, smelled flowering fruit trees, listened to the rain, sighted from Iron Age archaeological remains and tasted ecological food in a communal meal at the end of the workshop. By opening up all the senses, they were able to be present in the here and now, and generate a new way to connect to nature. Participants shared their own experiences and discovered Bondberget Naturreservat from a different perspective that they are used to.
During the walk, a podcast was recorded as documentation for the Jorddyrkare project whereby Österängens Konsthall.
See the program on http://osterangenskonsthall.se/jorddyrkare/
Listen the podcast: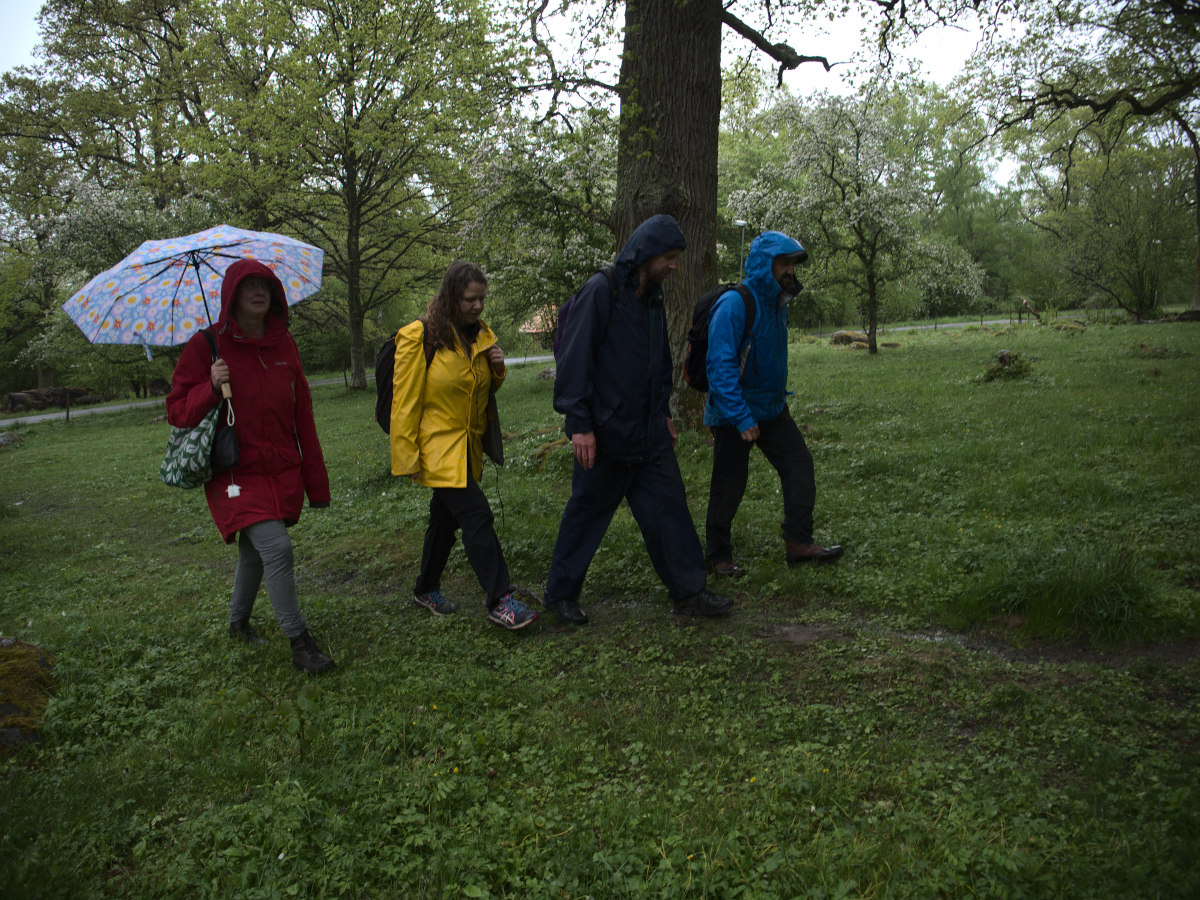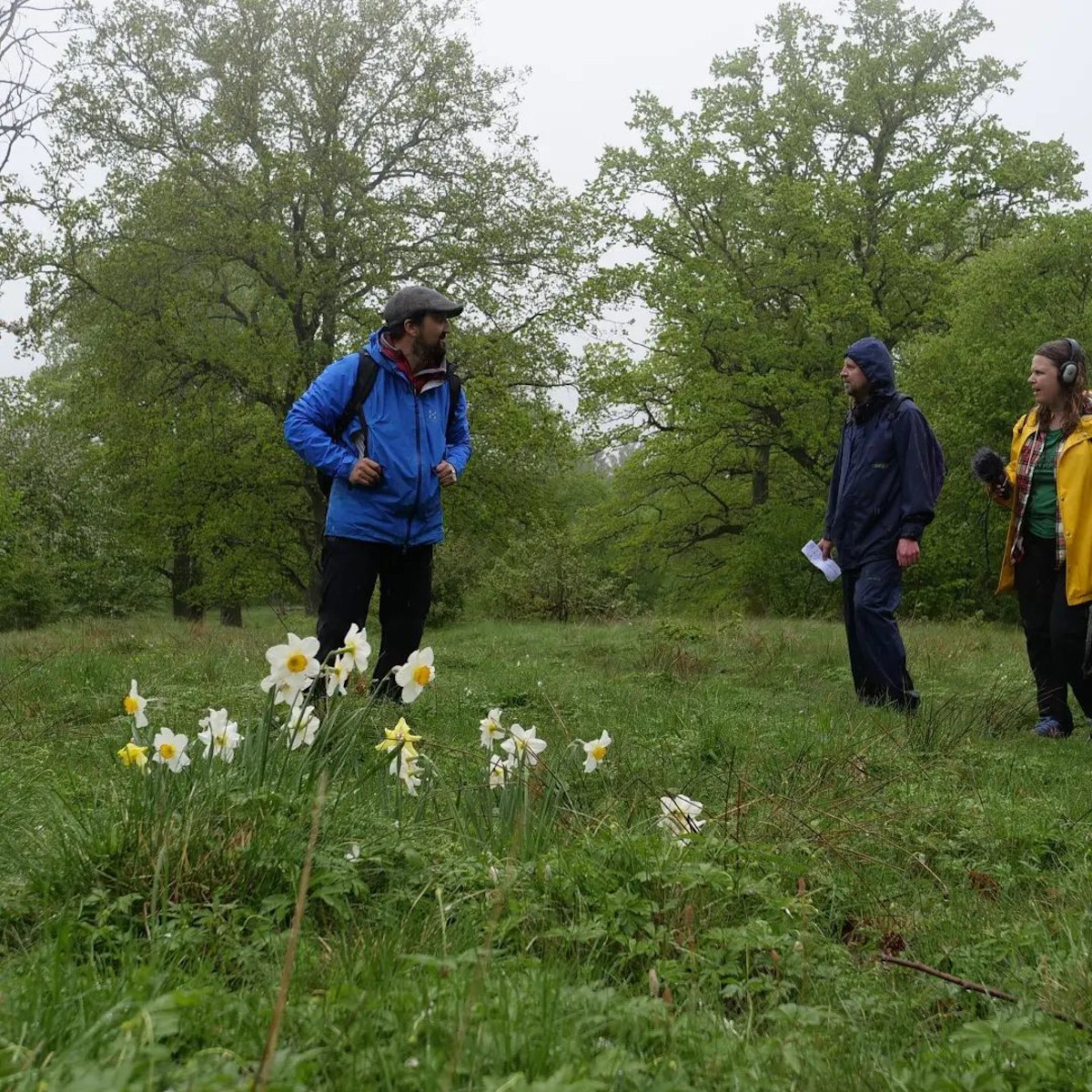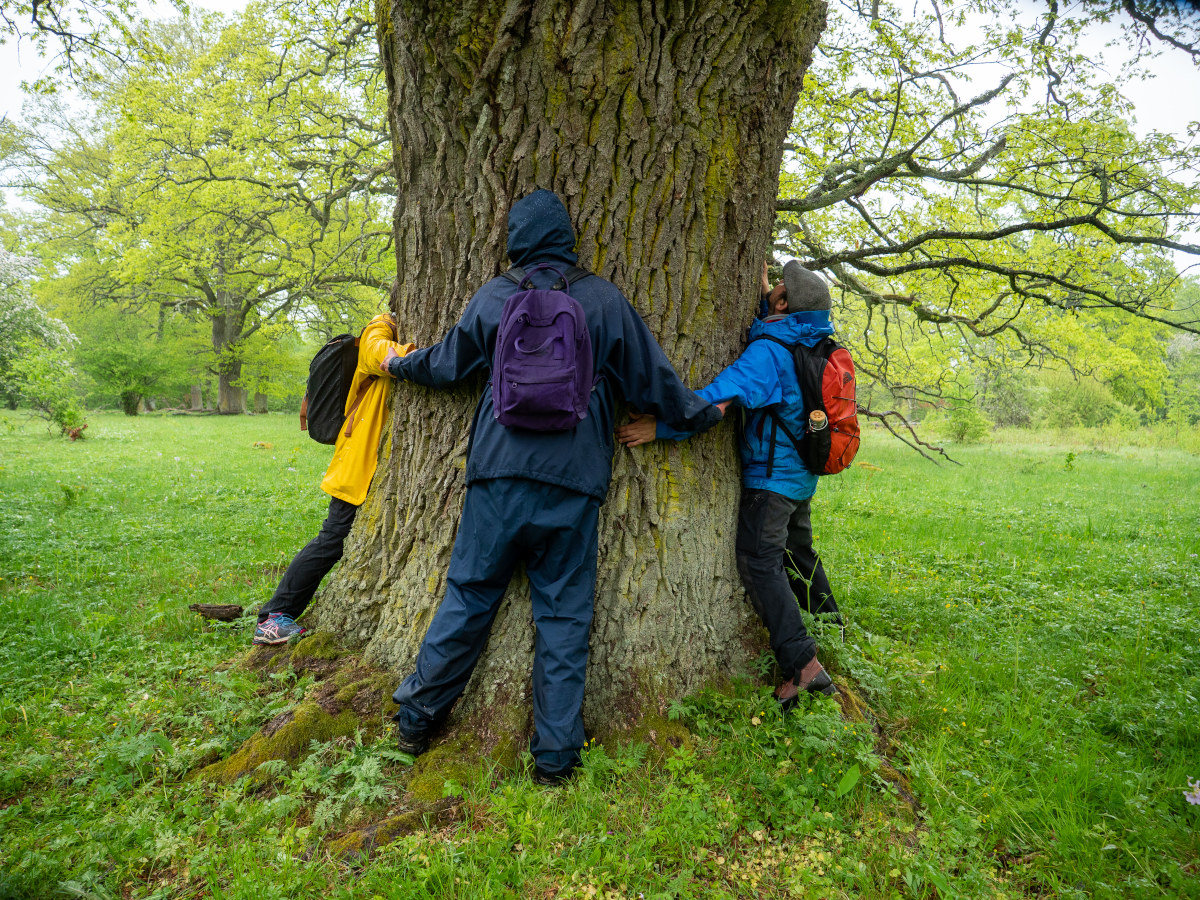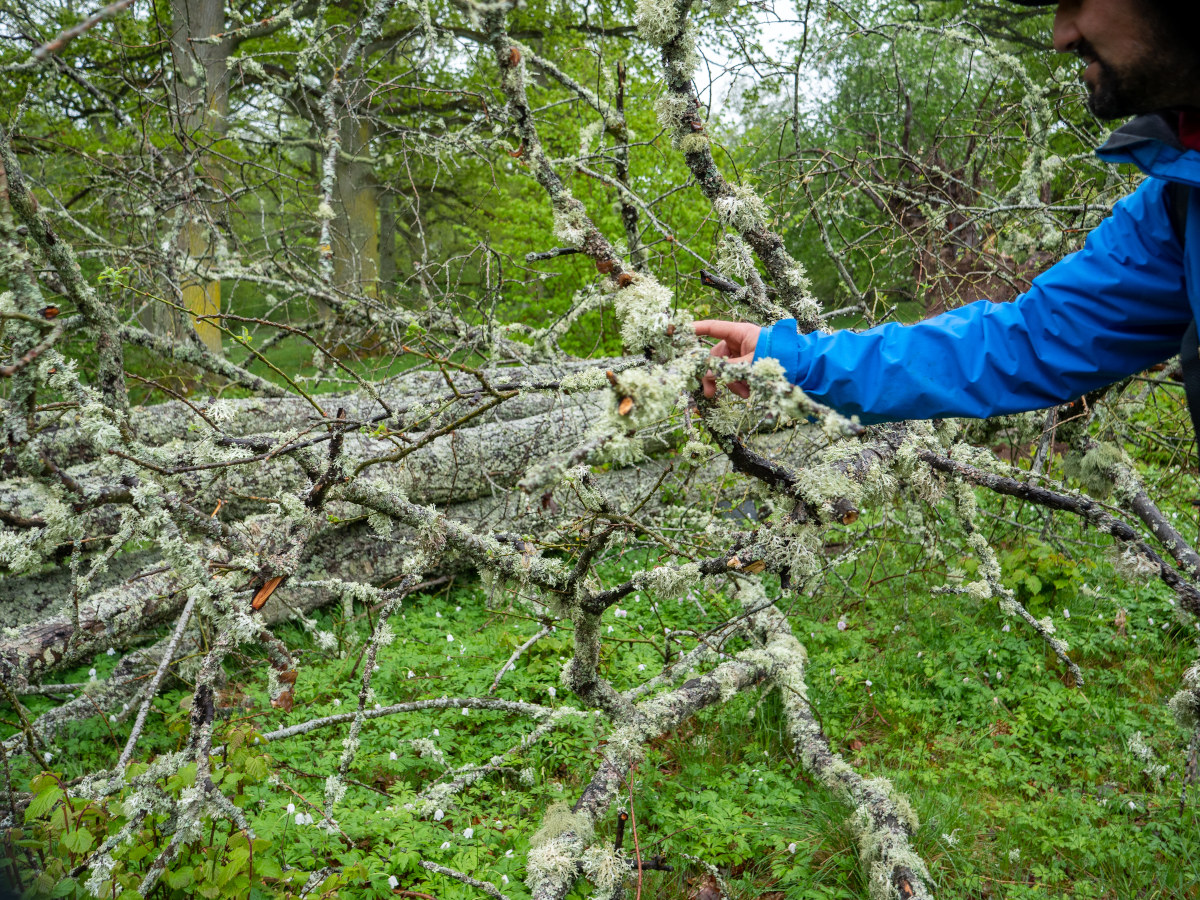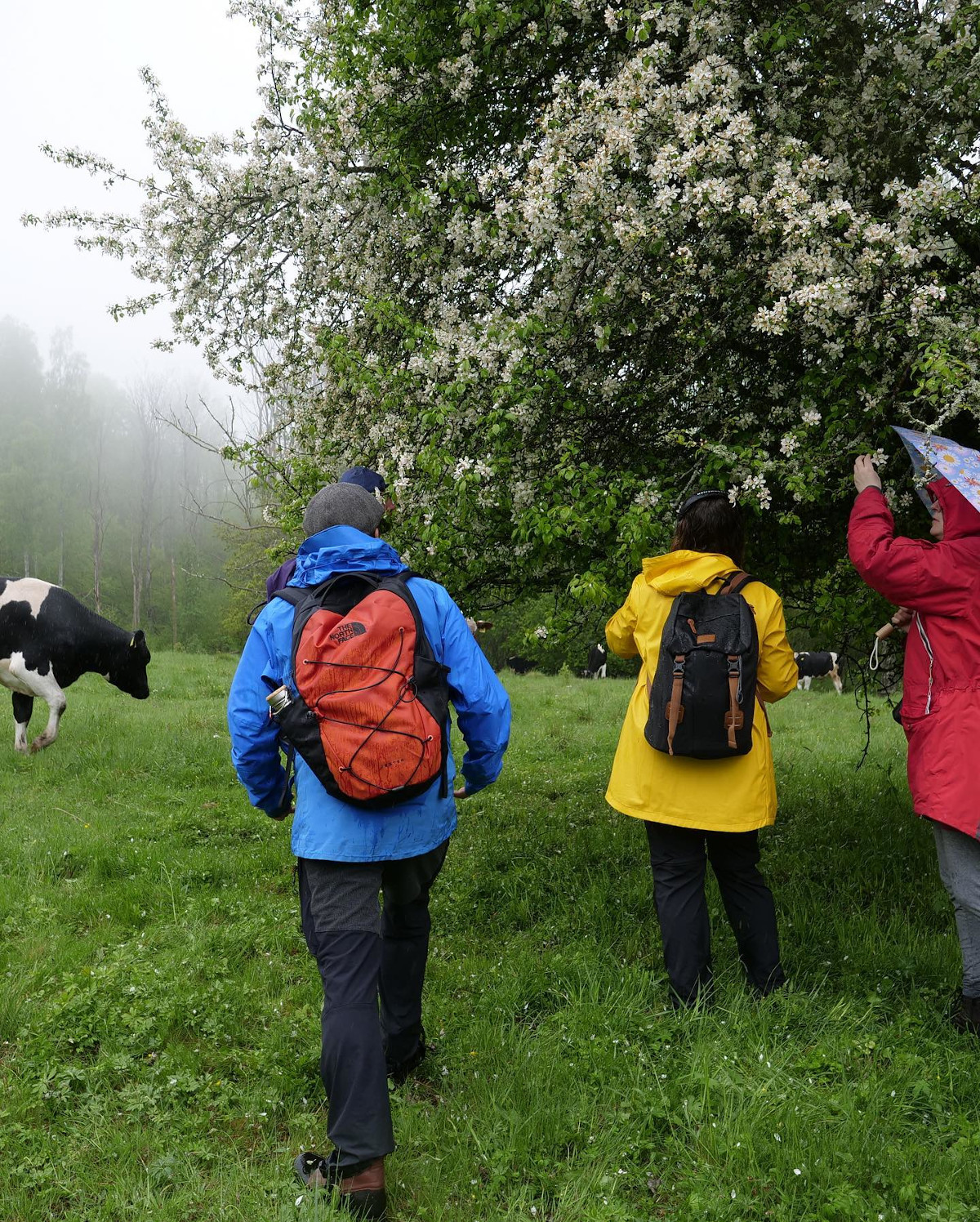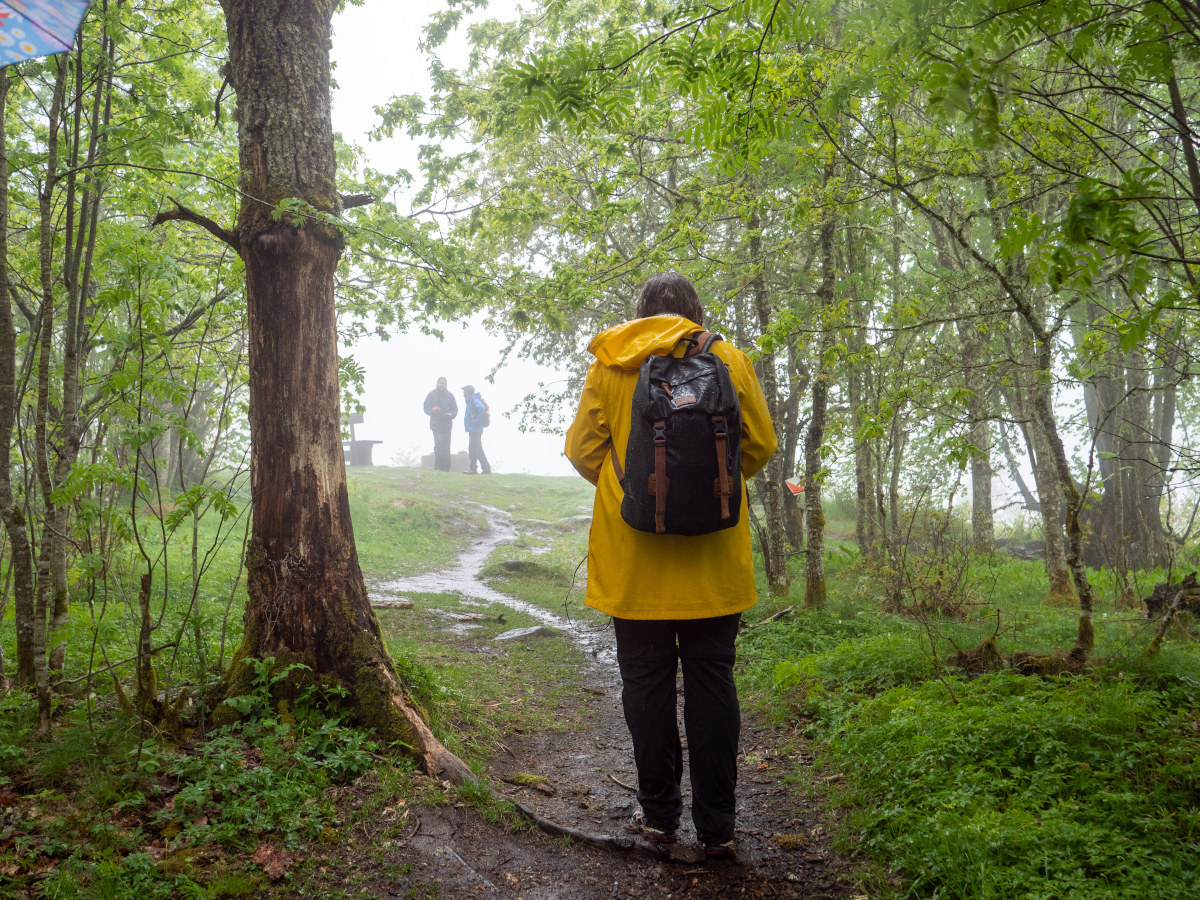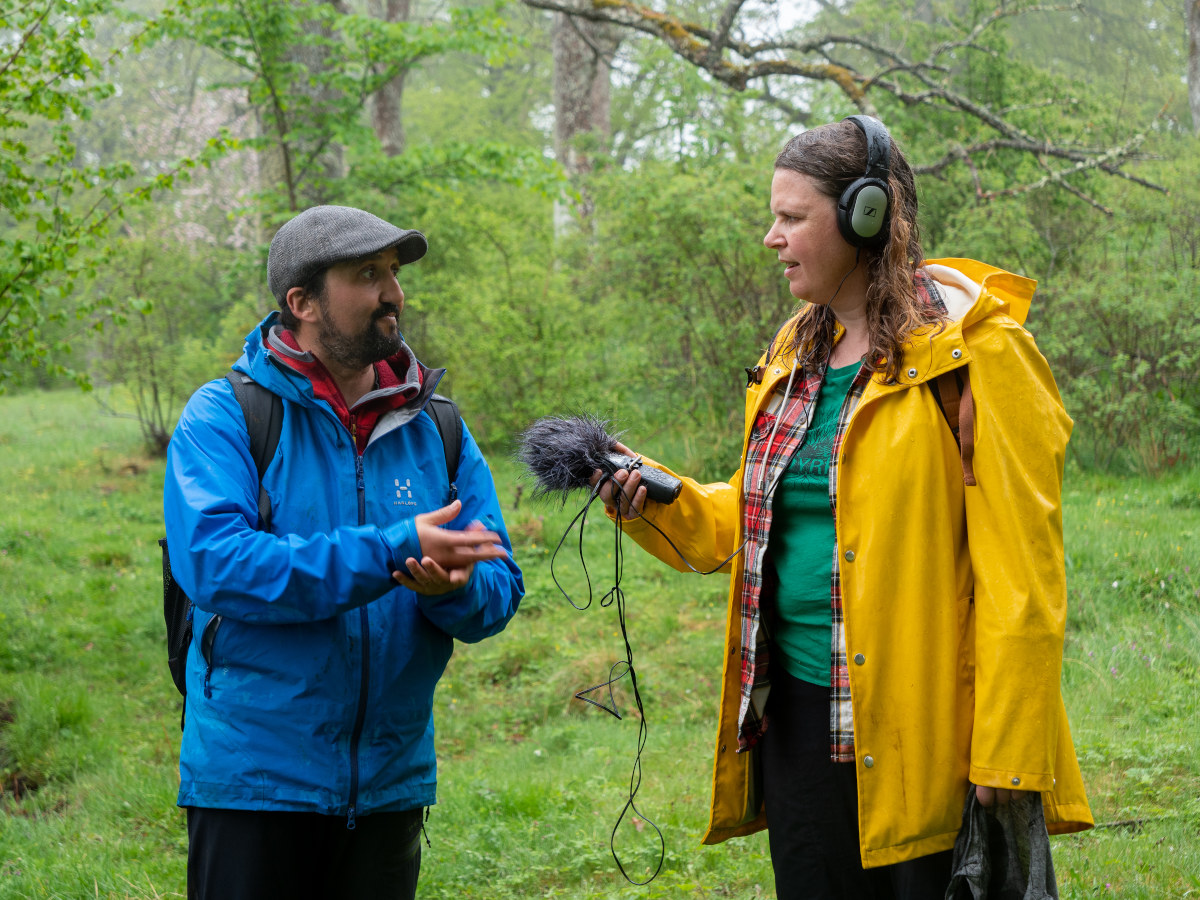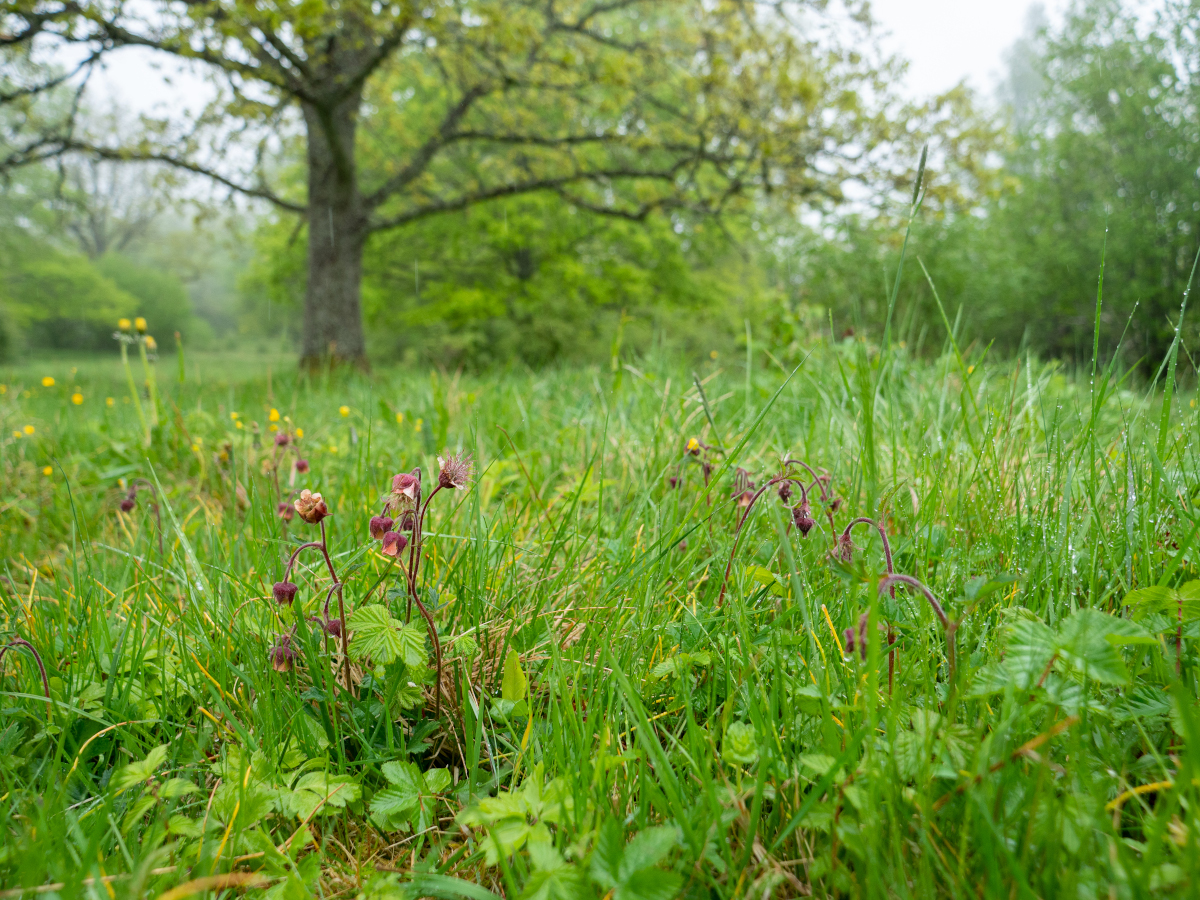 Photos: Melina Pollack / Österängens Konsthall